LUCIO BURATTO – Dr. Lucio Buratto, Specialist in Ophthalmology, practices primarily as a cataract surgeon and myopia in Milan. He has published 75 books on ophthalmology of which 34 are dedicated to cataract surgery and 11 to that of myopia. He has designed and built more than 153 needles for eye surgery. He is a Past President of the Italian Association of Cataract and Refractive Surgery (AICCER). At present, he is Director of CAMO Centro Ambrosiano Oftalmico in Milan.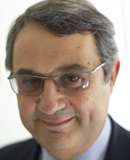 MASSIMO BUSIN - Massimo Busin obtained his MD degree from the University of Ferrara (Italy) in 1980 and trained at the Ferrara Eye Hospital to become an ophthalmologist in June 1984. Between July 1984 and June 1986 he was fellow in "cornea and external diseases" with Herbert E. Kaufman at the LSU Eye Center in New Orleans (USA). He was a consultant at the University of Orange Free State in Bloemfontein (Rep. of South Africa) from July 1986 till December 1986. Since January 1987 he joined the Faculty of the University Eye Hospital in Bonn (Germany), where he became Privat Dozent in 1989 and University Professor in 2001. Before moving back to Italy in 2006, he was granted the apl (ausserplanmaessiger) Professorship from the University of Bonn (Germany), which he still holds. Since January 1996 Professor Busin is the chairman of the Department of Ophthalmology at "Villa Serena-Villa Igea" Hospitals in Forlì (Italy) and is also Clinical Professor of Ophthalmology at the University of Milano (Italy).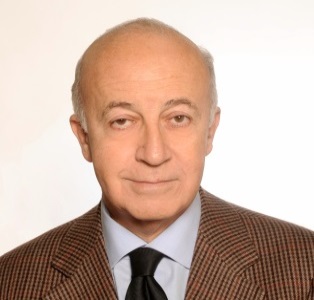 EMILIO CAMPOS - Emilio Campos, MD Professor and Chief of Ophthalmology, University of Bologna. Board Member, International Council of Ophthalmology and Italian Ophthalmological Society. Previously, President International and Italian Strabismological Association. Author of more than 500 per-reviewed scientific papers; co-author of the leading text-book of Strabismus. World expert in strabismus, pediatric ophthalmology, ocular surface, visual neuro-physiology. Listed among the 100 best known ophthalmologists in the world.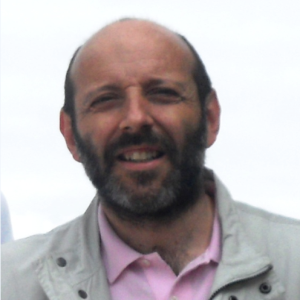 ALBERTO DI BARI - MD, Specialist in Ophthalmology. He is a member of the Board of Directors of Giovanni & Annamaria Cottino Foundation. He is active and focused on Venture Philantropy field. Applico Ophthalmology award ideator and designer.

CLAUDIO GIULIANO - Managing Partner & Founder of Innogest SGR Professional experience: The Carlyle Group, Bain & Company, Hewlett Packard; Education: MBA from Insead (Fontainebleau - France) MSc in Electronic Engineering (Politecnico di Torino).

GRAZIA PERTILE - 2003 - present Chief of the department of Ophthalmology, Sacrocuore Hospital, Negrar-Verona(I). Performed surgeries during this period: 6810. Grazia Pertile build her experience in the treatment of severe retinal diseases with dr. Carl Claes at the Middelheim Hospital in Antwerp. The department of Ophthalmology of this hospital represented an international referral centre for trauma cases, recurrent retinal detachment, retinopathy of prematurity and essudative macular degeneration.When she moved to the Sacro Cuore Hospital in Negrar –Verona- she had the opportunity tocapitalize on her considerable surgical experience. GP is one of the few surgeons in Italy and Europe who performs a surgical treatment in selected cases of essudative macular degeneration. Two techniques are performed: macular translocation and autologous choroidal graft transplantation. The wide experience in this sector gave the opportunity to her group to study themodifications induced by the surgery and has led to a better understanding of the disease and thepossible therapeutic approaches.

MATTEO PIOVELLA - President (2010 - 2017), Italian Ophthalmological Society – SOI Treasurer, Italian Federation of Medical Scientific Societies – FISM General Secretary, Italian Union Association of Eye Doctors and Orthoptists – ASMOOI President, "Together for Sight" Foundation, Director CMA Centro Microchirurgia Ambulatoriale in Monza.

GIANFRANCO RUTILI - Since 2009 he has been serving as a Board of Directors in bio-medical Italian Companies. He has had several global executive positions including; World Wide Development Leader in oncology at Pfizer, Inc., and VP for Development, Oncology, at Pharmacia, Inc. obtaining approval of several oncology therapeutic treatments. Prior he was VP for Development at Shaman Pharmaceuticals, a California-based company successfully completing an IPO. He was the Medical Director of the Hospital Product Division and a Research Fellow in the Dept. of Experimental Medicine at Pharmacia, Sweden between 1973-1991. He attended medical school at the University of Uppsala, Sweden, and obtained a Diploma in Industrial Chemistry in Rome, Italy. He was a post doctoral fellow at the University of South Alabama, Mobile, AL, co-authoring the discovery of the ischemia-reperfusion injury.

MARCELLO STAGNI - 1974-1979 Marketing Farmitalia 1979-1987 Sales Manager Camillo Corvi 1987-1990 Sales Manager Schering A.G. 1990-2000 Country Manager Sifi Since 2001 Chairman Sooft Italia S.p.a.

ULF STENEVI - Professor and Chair, Department of Ophthalmology, University of Gothenburg, Sweden, and past Chair of the Department of Ophthalmology at Lund University, Lund, Sweden. Dr. Stenevi is one of the world's leaders in Stem-Cell research and corneal repair. He is an internationally known teacher and writer, having held leadership positions in national and international ophthalmic organizations. He was Secretary of the European Society of Cataract and Refractive Surgery for a number of years, and served as President of that organization.